iMAP (Interdisciplinary Mobile Architecture and Performance)/Ridgewood Reservoir is a collaborative project between choreographer Jennifer Monson, architect Gita Nandan and landscape architect Elliott Maltby of thread collective, and composer Kenta Nagai. iMAP/RR is a sustainably designed mobile performance space and interdisciplinary laboratory, based in Highland Park on the border of Queens and Brooklyn in New York City. The iMAP vehicle will facilitate intensive on-site exploration and research, with a particular emphasis on cooperation between artists and scientists. These investigations will lead to the development of a series of performances that will engage local communities in new understandings of their environment. The collaborators will use the natural processes of adaptation and symbiosis manifested at the site to guide their creative process and generate 3 performances throughout 2007 (March 23-24, June 23, and September 21-22).
Jennifer Monson and thread collective will begin by investigating the natural history of the Ridgewood Reservoir area and the human interventions that have shaped it. Scientists will join the collaboration for an in-depth study of the local plants and animals, including humans that are adapting to the abandoned reservoir. This research will be used to develop the performances, which will adapt to seasonal cycles, the changing conditions of the site, and the information gathered. The performances will in turn impact the focus of the research. The concept extends from processes that Monson developed in her improvisational dance projects that include BIRD BRAIN and the Urban Migrations.
iMAP exemplifies the type of creative solutions that interaction between different disciplines can generate. The collaborators are committed to seeking tangible solutions to urban dilemmas such as equitable access to the arts, sustainable development, dwindling urban habitats, and the commodification of public space. iMAP engages the public's imagination and responds to the flux of urban development with wit and adaptability.
iMAP Research
Our research included visits to the site with Mike Feller, Chief Naturalist of the Natural Resource Group of the NYC Parks Department; Andrew Greller, Professor Emeritus, Biology at Queens College; John Waldman, Professor of Biology, Queens College and Uli Lorimer, Curator of Native Flora, Brooklyn Botanic Garden as well as members of the Brooklyn Bird Club including, bird census coordinator Heidi Steiner, Steve Nanz, Rob Jett and Al Ott.
Research divided into three sections BIRDS, PLANTS and AQUATIC LIFE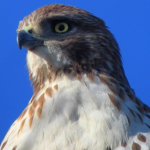 A very special thanks to all of those who have contributed to the knowledge gathering of this area. The opportunity to visit the site with each of these knowledgeable individuals has given the artists new ways of knowing and understanding this particular ecosystem. The dancing that has developed from this process is also its own particular method of knowing. It is our hope that the dancing, in conjunction with the field research can provide a comprehensive way of understanding and questioning the unique challenges of this site and urban wilderness in general.
Ridgewood Reservoir in Fall
[scrollGallery id=10 autoScroll=false thumbsdown=true]
Ridgewood Reservoir in Winter
[scrollGallery id=11 autoScroll=false thumbsdown=true]
Ridgewood Reservoir in Spring
[scrollGallery id=12 autoScroll=false thumbsdown=true]
Ridgewood Reservoir Flora and Fauna
[scrollGallery id=7 autoScroll=false thumbsdown=true]
photos by Rob Jett
iMAP: PRESS
Orion Dance Articles
"A Swamp Forest Grows in Brooklyn" – March/April 2008 Issue