bend the even
Chocolate Factory
(tickets now available at the link above!)
February 20-24, 2018
8 pm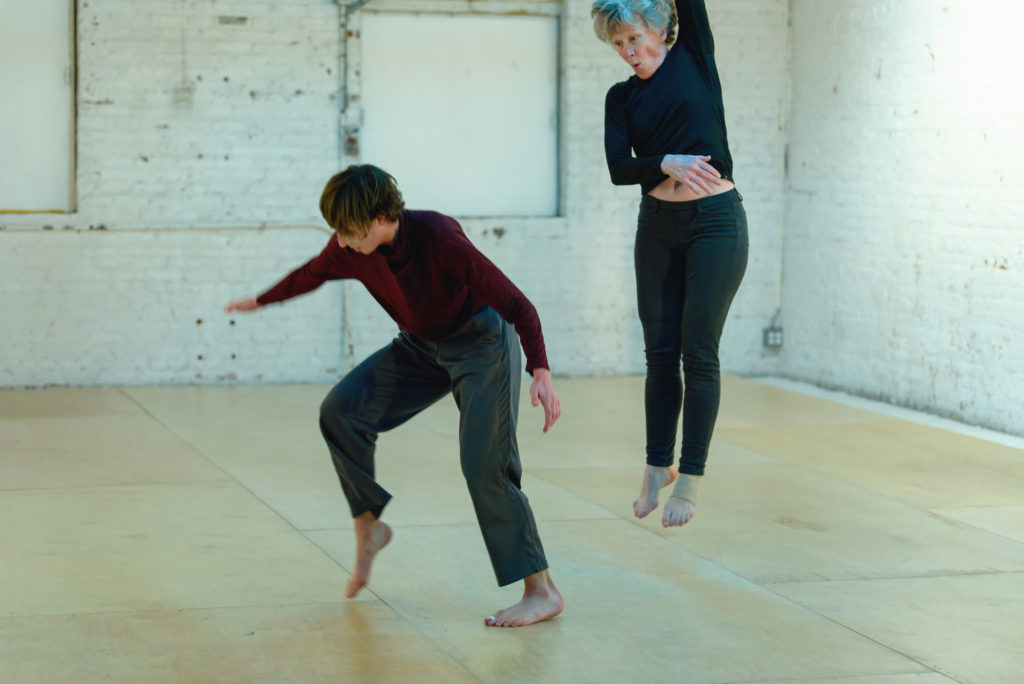 We just finished a two- week residency at the Chocolate Factory – such a generous and generative space to work and big thanks to the amazing team of Brian Rogers, Sheila Lewandowski and Madeline Best. We are preparing to open bend the even in one month, February 20 – 24 at 8 pm at the Chocolate Factory. Get your tickets early!
The work continues to shift, and expand. I am learning something about time, about stillness and a sense of quiet that is full of movement, sound and light. We are narrowing in on the ways in which the mediums press into each other and create a friction that emanates an uncanny animacy in the space. It was a pleasure to share a work in progress on January 13th alongside a beautiful solo of luciana achugar's. The two of us have been in conversation with each other about the how we make work, our overlapping concerns, themes and differences. That conversation will be public through the Chocolate Factory website in February.
bend the even is a collaboration with myself, Susan Becker (costumes), Elliott Cennetoglu (lighting), Regina Garcia (scenic design), Jeff Kolar (composer), Mauriah Kraker (performer), and Zeena Parkins (composer),   It culminates a year long process researching varying scales of light, sound and movement generated before and during dawn. The work accesses new frameworks for emanating presence and animacy through the three mediums of sound, light and movement leaving the audience at the edge of perceptual comprehension. Undoing hierarchies of value between viewer and performer, bend the even explores containment and relinquishing through ever-narrowing parameters. This work allows for the possibility that movement disappears and leaves only sensation, an emanation that is experienced through the skin and ears, not so much through the eyes. In bend the even this asks the viewer to release what might be tangible about the experience in preparation for what is newly emerging.
If you are in NYC, I would love to see you there. Be sure to get your tickets soon and stay tuned for more on the work– including spotlights on our collaborators– in the next month!
Yours always in creative collaboration,
Jennifer and the iLAND Team