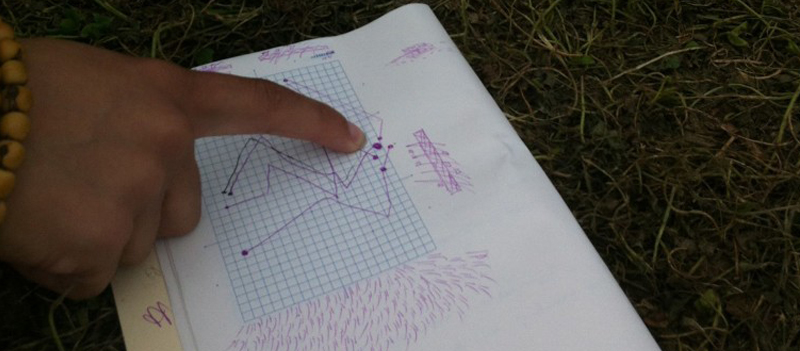 Documentation and reflections available on the iLANDing Archive.
In this project, the collective Fantastic Futures will collaborate with environmental scientist Jason MunshiSouth and artist Sonia Finley to engage with the general public in the neighborhood of Queens Flushing Meadows‐Corona Park on research around questions about difference, biodiversity, proximity, and intervention. We wish to explore and reinterpret these questions through the cross pollination of artistic practice and scientific method. For instance, in regards to our understanding of diversity of humans, plants, and animals, how and why do we measure difference? What do we consider "natural" and how are urban systems around us "naturalized?" When is a change in our environment deemed worthy of intervention? Who has the power to intervene? When should one exert or not exert that power? How does this relate to geopolitical policy, national identity, or interpersonal relationships?
Flushing Meadows‐Corona Park is currently undergoing development supported by Mayor Bloomberg of a mall and two stadiums. This project has been very much contested by local community groups and residents. We feel that these issues are particularly urgent and hope that our work can contribute to the dialogue about the neighborhood's future. We imagine that our process might look like conversations, collaborative field research, and workshops centered around acts of listening, which are all open to the public and structured in such a way that a bodily experience (such as a movement experiment or a hands‐on interaction with nature) frames every discussion.
Public engagements, which result from the collaborative process, will be held in July and August 2013.