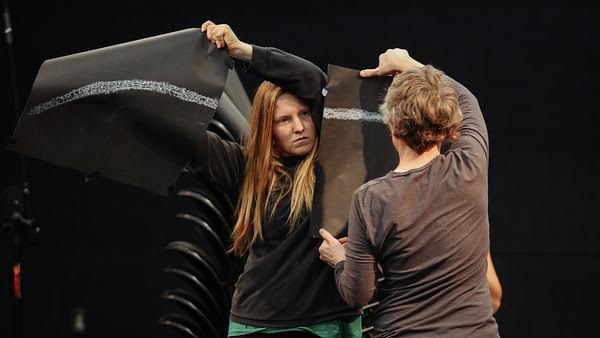 Join us for a public engagement during the development of in tow as part of Vermont Performance Lab's Open Lab.
Saturday May 28 | 1-4pm
FREE
Jennifer Monson and collaborators will be in residence at Vermont Performance Lab during May, working on their project in tow. At the end of their residency time they'll participate in VPL Open Lab, a day of open rehearsals and conversations that invites the community to meet artists and collaborators, and to get an inside peak into their working process. Other artists include theater artist Ain Gordon and choreographer Sara Smith.
This program is presented by Vermont Performance Lab in association with Marlboro College, as sponsored by Ryall Porter Sheridan Architects.